Goiz Biomagnetic Pair Therapy: The definitive book in English. Revolutionary MEDICAL BIOMAGNETISM: The body heals itself of over 200 diseases with two natural magnets—Drugless, non-toxic, no side effects, powerful.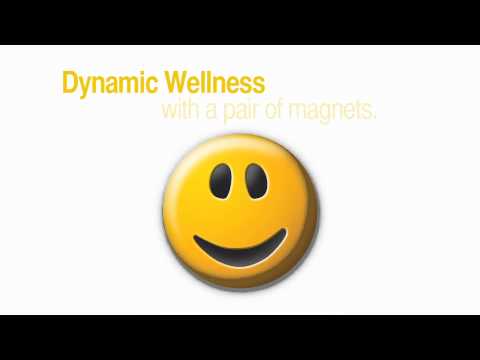 Biomagnetic Pair: Musical Introduction
Bioenergetic Basics: The Art of Dynamic Wellness with Goiz Biomagnetic Pairs

outlines his prodigious yet simple diagnosing-and–healing-with-magnets method. We have bioenergy circulating around and in us when well. Disease can split bioenergy into TWO unhealthy, oppositely charged poles. Magnets also have TWO energy poles the body, in its wisdom, may use in correcting disease states such as the common cold, herpes, arthritis, malaria, hepatitis, and viral and bacterial infections, etc. Bioenergetic Basics. . . explains Goiz's Biomagnetic Pair method to eliminate many disease, not just stop symptoms:

Drugless alternative for wellness
Non-toxic & no-side-effects medical biomagnetism therapy
Economical biomagnetic pair diagnosing and healing with magnets (you can use a magnet over and over again and it doesn't go out of date)
Magnetic healing as an art form to curtail pH imbalances
Medical Biomagnetism method to avoid excessive costs, long waits and long lines to fill prescriptions

In This Art of Dynamic Wellness Learn Secrets Like. . .

A way to wipe out a virus's memory so it's totally befuddled and can't function
How diseases drop dead with Goiz's Biomagnetic Pairs
How a pair of used speaker magnets helps in work against the common cold
How the body can use microwave oven magnets against herpes, cystitis and hepatitis.
The connection between dynamic wellness we all want and bioenergetic clues from NASA
Other options for drug resistant problems with Medical Biomagnetism
Why duality is an underlying cause for disease
The art form to empower the body against the World's 10 Deadliest Diseases

And Much More . . . Order Now from Amazon.com
The story of Bioenergetic Basics….
In the spring of 2000, author Janice Bailey studied with Goiz and practiced under his tutelage at his Mexico clinic. Verifying personally the efficacy of the biomagnetic pair therapy, she was "on fire" to share such knowledge with English-speaking family and friends but no printed information was available.
To rectify the situation and also as a surprise for Goiz, she set about translating his work, El PAR BIOMAGNETICO, into English, working practically day and night. She presented Goiz with her rough draft prior to August 1, 2000.

Goiz's response was this letter of endorsement of August 9, 2000, wherein he freely acknowledges Janice's "excellent rendition" of El PAR BIOMAGNETICO. In the same letter he gives her full authorization to continue producing more educational writings in English about the biomagnetic pair.
| | | |
| --- | --- | --- |
| | | Janice continued refining her rough draft and added a 7-page alphabetized index, which was nonexistent in Goiz's volume. Her English translation of El Par Biomagnetico finally appeared in 2002, with the index, but unfortunately, as the rough draft form, not including her corrections. |
Slowly, information as translated by Janice began appearing on the internet (using her specific translations, such as that of Goiz's "Golden Rules", now widely used by many of his later students as a summary of the biomagnetic pair method:
GOLDEN RULES (p. 149-50 of Janice's translation of Goiz's THE BIOMAGNETIC PAIR, Edited by Medicinas Alternativas y Rehabilitacion, S.A. de C.V., Mexico: [2002].
But to Janice's thinking, public information in English on Goiz's amazing work still required a boost. She saw a need for a publication with easy-to-read descriptions of the biomagnetic pair, the new model of the human body and disease, and the scientific background, with information fully illustrated and coherently organized.
As this excerpt from this personal letter (in Spanish) of October 13, 2009, from Goiz to Janice demonstrates,

Goiz confirmed that his original authorization for her to publish books in English about his findings about the biomagnetic pair was still valid. So she set about organizing her copious notes from conferences, seminars and classes with Goiz as well as her own personal observations from 10 years of practice with the biomagnetic pair.
The result is BIOENERGETIC BASICS: The Art of Dynamic Wellness with Goiz Biomagnetic Pairs, debuting in late 2010. As a reference and guidebook, it deserves to be in every library, health institution and home. Its precious art form deserves to be studied and practiced by any and all open-minded seekers of ways to be "dynamically well."
____________________________________________________
". . .a very solid depiction of Dr. Goiz's techniques and findings. It certainly will assist in spreading further in the English-speaking world the knowledge about this outstanding, cheap, and most effective therapy. . . "
__Dr. Joachim Haas
"Janice Bailey's BIOENERGETIC BASICS. . . is a landmark groundbreaker, a magnificent alternative for all of us."
__Susy Balliet, founder, www.Biomagnetic.org
As a Body/Energy worker for over 20 years I value the work Janice Bailey has done in translating and bringing the work of Isaac Goiz to the us in the English world. Her presentation offers us sufficient specific details and explanations; and yet she leaves room for personal exploration and further research. I feel she gives Isaac Goiz due credit repeatedly thru out the book and also expresses her own trust and understanding of the mystery of our bioenergetic body… "the art-form consists of: placing the magnets, being still, awaiting quietly… the marvelous healing work of the body."
__Steven Monaco, Body/Energy worker
This "professional level book" is "excellent, both as a basic text and as a source of complementary information to Dr. Goiz's documentation."
__M. Elena Lozano, author of website "El Par Biomagnetico"
"What a book to travel with!! [If I get sick in a foreign country]. . ."I have a doctor in my pocket."
__Ben Barnes, world traveller
This valuable guidebook needs to be in every library, health institution  and home.
Disclaimer: This information is designed to educate and provide general information regarding the subject matter covered. However, laws and practices often vary from state to state and from country to country and are subject to change. Because each situation is different, specific advice should be tailored to the particular circumstances. For this reason, the reader is advised to consult with his or her own health advisor regarding that individual's specific needs.The author has taken reasonable precaution in the preparation of this material and believes the information presented herewith to be accurate. However, the author assumes no responsibility for any errors or omissions. The author specifically disclaims any liability resulting from the use or application of the information contained in this website, and the information is not intended to serve as medical advice related to individual situations.While the subject matter may help the body produce wellness, it is not intended to replace or supplant licensed professional health care. The author is not a licensed physician and offers this information as an educational and research tool only.